Political Empowerment
The third cornerstone of PWWSD is increasing women's political empowerment across Palestine. This aligns with the organization's first objective: "Empowering Palestinian women and girls on individual and collective levels to be deeply engaged in all decision-making processes that affect their lives and communities." Some of the most important work that PWWSD does falls under this area because increasing women's awareness of their political, civic, and legal rights empowers them to identify their needs and take decision and action with regards to the issues they face in their private and public lives. PWWSD also works to raise the number of women in public office and political parties by providing leadership trainings and support to enable women of all ages and men to take part of all levels of the various decision-making processes and governance structures. According to the Palestinian Central Bureau of Statistics, 9 percent of the members of the Palestinian National Council and 14 percent of the Cabinet are women. In 2017, 21 percent of the local councils are women. The objective of PWWSD's political empowerment work is to help shape a democratic political system that incorporates gender equality in Palestine.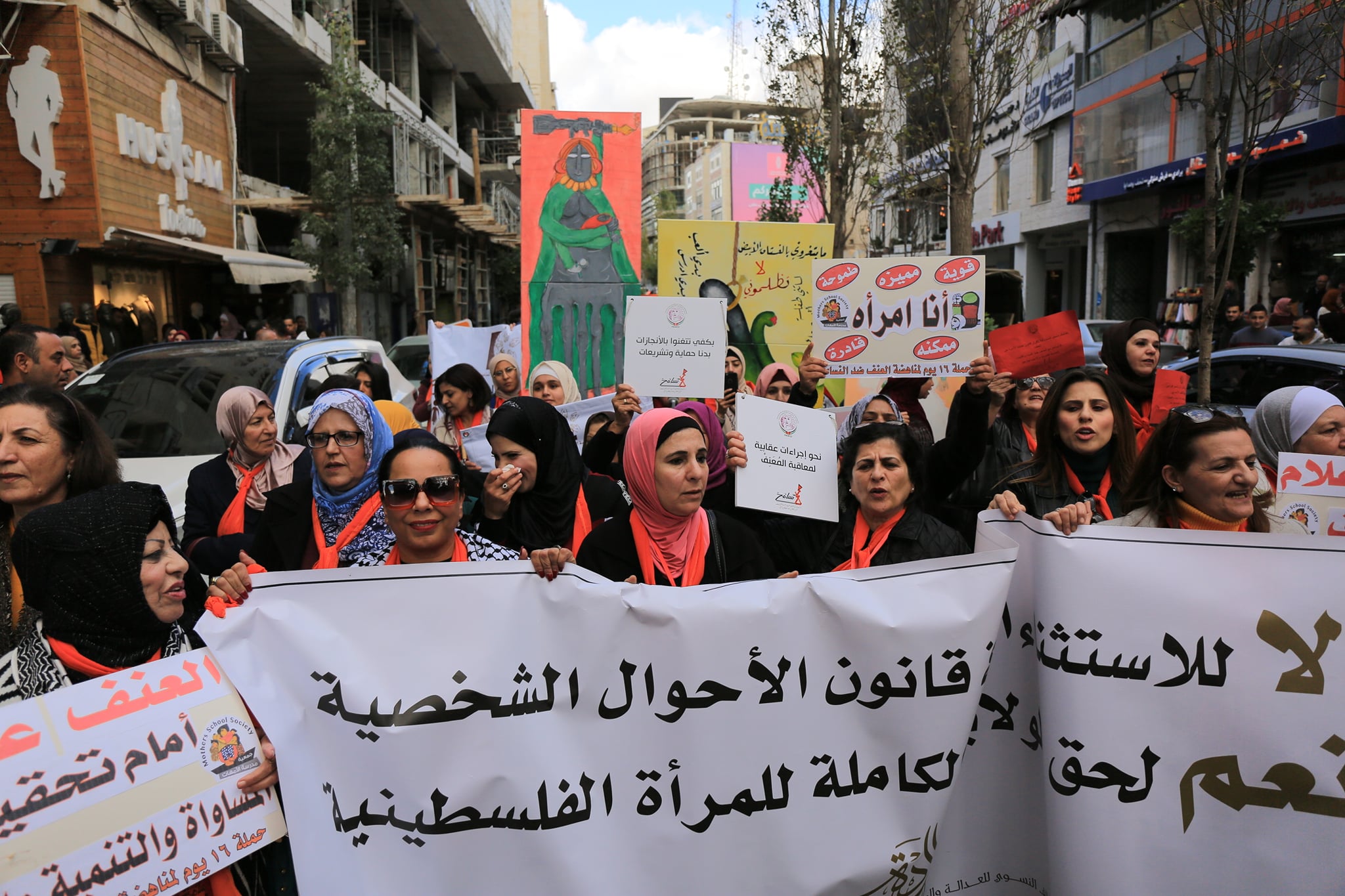 Our Projects
1) Enhancing Palestinian women's political participation and influence.
Year: 2020-2022
Donor: Swedish Central Party/SIDA
2) Gender Forum in Local Government.
Year: 2020-2021
Donor: GIZ
3) Promotion of Palestinian women participation in the local governance elections: Grassroot approach.
Donor: UNDP
4) Feminist spaces, transformative practices and political participation of women and women with disability in Palestine.
Year: 2020-2022
Donor: Italian Agency for International Development/COSPE
5) Strengthening feminist CSOs working in the implementation of the women, peace and security agenda in Iraq, Lebanon, Jordan and Palestine.
Year: 2023-2025
Donor: AFD-EFI