The Palestinian Working Woman Society for Development (PWWSD), established in 1981, is a Palestinian women's, mass, developmental, learning human rights organization that contributes to developing the feminist struggle within national, social, and developmental dimensions. The organization believes that liberating women is connected directly with ending the occupation and establishing a full Palestinian democratic sovereign civil state. PWWSD is a reference for women and all those individuals or institutions interested in women's issues. PWWSD is active all over West Bank and Gaza Strip and an active member in several local, regional, and global networks and coalitions, such as the Palestinian NGO Network, the Arab Women Network (Aisha), the International Union for Workers Education.

PWWSD approaches women rights as an integral part of human rights, following several national and international conventions and treaties, among which are: The Palestinian Declaration of Independence of 1988, Palestinian Basic Law, Universal Declaration of Human Rights, CEDAW and International Humanitarian Law, and United Nations Security Council Resolution 1325 regarding protection and security of women and their participation in conflict resolution.
PWWSD is aware that women's issues are largely socio, economic and political. Consequently, achieving independence for women as well as social, economic, and democratic progress at the community level is unachievable unless there is a clear political will to eliminate all forms of discrimination and embody gender equality within the daily life of the community. Achieving women's freedom and their development on the basis of full citizenship rights is tied to achieving social, economic and democratic progress at the community level, which requires the development of a clear political will to eliminate all forms of discrimination and the embodiment of gender equality in the daily life of the community within the principles and concepts of the overall development.The headquarters of the organization is based in Ramallah and it runs offices in Nablus, Jenin, Tulkarem, Bethlehem, Gaza, and Dura. PWWSD targets women in marginalized areas, youth, children, women leaders, decision makers, political parties, media personnel, and the community in general.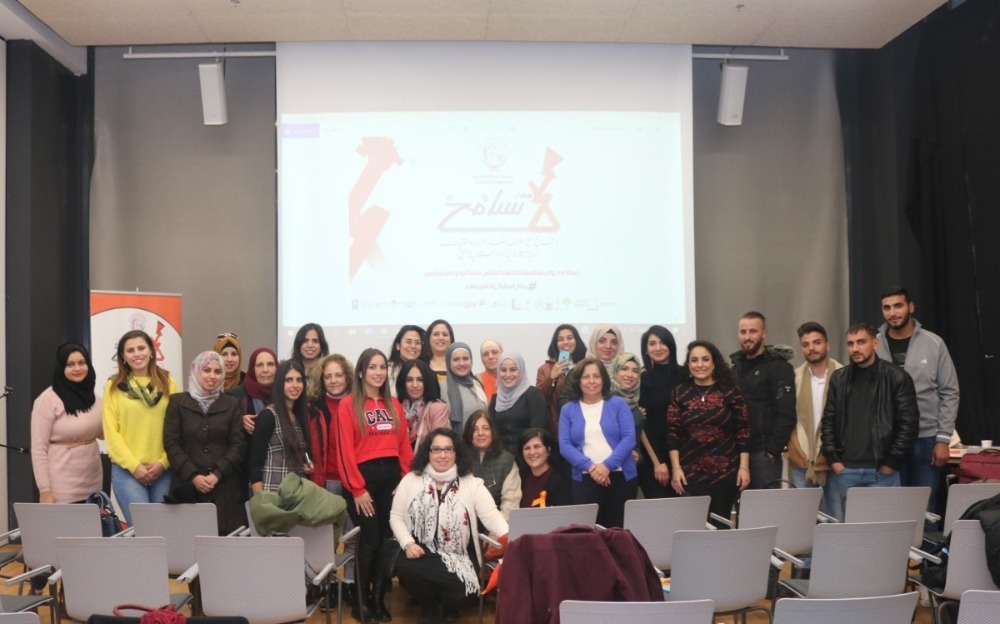 (Staff and supporters of PWWSD at the closing event of the 16-Day Campaign Against Gender-Based Violence, December 2019)