FADA: Palestinian Women Against Violence Concludes its Campaign We Are Your Voice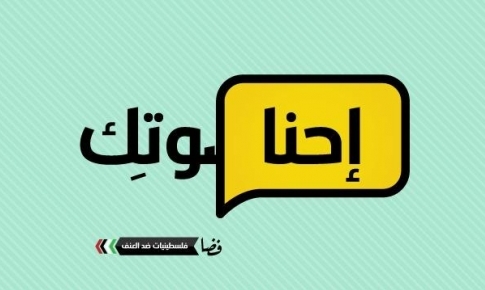 As part of the FADA coalition, the Palestinian Working Woman Society for Development (PWWSD), shares with you this statement  issued by "FADA - Palestinian Women Against Violence" Coalition:
The feminist coalition "FADA- Palestinian Women Against Violence" concluded its first feminist human rights campaign "We Are Your Voice", which called on all sectors of the Palestinian society to bear their responsibilities and intervene immediately on both; individual and collective levels, in an attempt to cease the escalation in the percentage and intensity of cases of commission of violence against women that befell during the imposed lockdown and social distancing during the outbreak of the COVID-19 virus. The campaign also addressed women and encouraged them to break the silence and raise their voices loud enough to combat gender-based violence. Earlier this month, "KAYAN, Feminist which aimed at unifying and intensifying the collective struggle for the sake of Palestinian women in order to live in a just and secure society wherever they were, as well as to overcome all geo-political borders. The campaign was founded on a human rights and legal basis, which endorsed the fact that women's rights are human rights, meaning they are indivisible and interpretable.
The "We Are Your Voice" campaign was clearly distinguished for its message that appealed to the public not to keep silent regarding the cases of violence they are witnessing and urged them not to accept such situations. It has posted the addresses and phone numbers of institutions that offer psych-social support and legal advice to many women throughout the country, which their mandate and support centers are partners with The Coalition. The campaign was also renowned for its cross-border inclusiveness, with 21 feminist and human rights organizations from all over Palestine participating, and over a three-week period in which it addressed the Palestinian people of all segments and age groups, forming the first women's coalition to break the blockade and go beyond fragmentation.
The campaign was able to get millions of views and interactions on social media and conventional media streams, through posting in creative formats educational stuff and messages, including flashes, television and radio interviews, as well as videos that include human rights content.
"We are Your Voice" messages have sparked a heated debate on social media.; between the patriarchal and fundamentalist currents that validate and legalize violence, and between feminism and the democratic and informed currents in our society that call for equality, the  elimination of discrimination of all forms, and opposition of violence against women as an objective basis, so that dignity and social justice be realized. In the midst of the clash between these currents and trends, the animosity speech against women was manifested through hundreds of stereotypical comments of hatred, detestation, insult, betrayal and atonement, which reached the point of threatening women participating in a television show on "Ma'an" satellite channel to be raped, setting with this a dangerous precedent that impedes the freedom of expression and mitigate pluralism in our society.
Nevertheless, all indicators confirmed that the campaign has succeeded in achieving its goals, specifically in its contribution to breaking the silence on crimes of violence against women. Its page received many messages from abused women and witnesses to cases of commission of violence against women. Female Counsellors received hundreds of phone calls from victims of violence, and the communal dialogue has widened its scope. The campaign has also inspired increasing numbers of the youth to come up with anti-violence initiatives; it recruited hundreds of activists to support the campaign and defend women's right to live safely in their homeland. This was done through disseminating the contents and of the campaign and participating in the relevant debates. "We Are Your Voice" has also succeeded in promoting the joint action among women's organizations, thus stimulating the delivered aid interventions to be effective, thorough and incessant.
The "We Are Your Voice" campaign marked a turning point towards a new phase in which Palestinian feminist forces are intensifying the common struggle to secure a just and safe society for women. Participating organizations in the campaign had come up to a consensus in their analysis of the graveness of the dominance of the patriarchal violence a woman faces and endures, which is dialectically intertwined with the colonial violence that suppresses and perpetuates her on daily basis just because she is a Palestinian. This colonialism impacts men, hence incites the gender- based violence in them as a reaction for the occupation of their lands, and the Judaization and apartheid policies practiced daily against them. All this have laid its consequences on the masculine identity which has been drafted by the patriarchal system that has been culturally and socially engraved in our mentalities and systems; where men were always privileged to assume the leading and decision-making roles, at a time when they were unable to provide safety and security to their families.
In this context, "FADA" realizes the need to strengthen the resilience of all members of society, men and women, through mindful action to abolish all the beliefs and behaviors that legitimize violence against women, and sees the necessity to develop an inclusive political will to eliminate it.
In conclusion, "FADA" pays its gratitude to all those who supported the "We Are Your Voice" campaign and contributed to its activities, both women and men, and emphasizes its continuous commitment to eliminate violence and will work hard in different ways to attain the security needed for women and girls. Together we shall continue to walk the path of equality, freedom and justice.
Palestine- 30th of June 2020
.