Call for The Immediate Release of Palestinian Prisoners in Israeli jails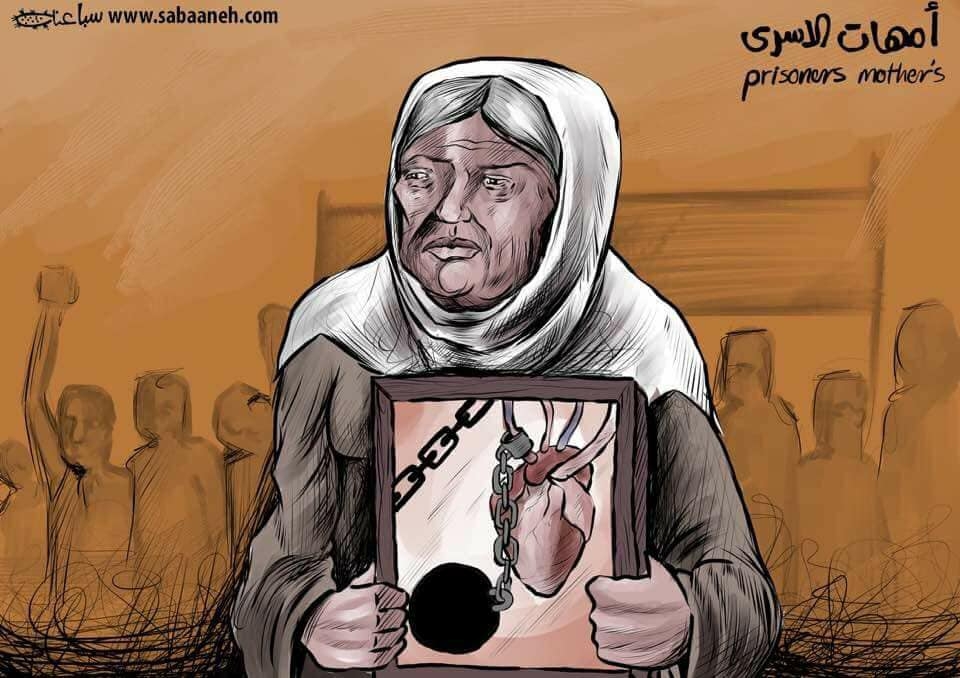 As part of the protracted Israeli occupation's violations against the Palestinian people, Palestinian prisoners inside Israeli jails continue to suffer from brutal and dangerous occupation policies exacerbated by the outbreak of the latest Corona Virus, COVID-19. Although countries around the world have taken strict measures to combat the spread of this virus, from declaring a state of emergency to preventing movement of their citizens, the occupation continues to systematically endanger the health of Palestinian prisoners, amongst them women, children, and seriously ill prisoners. The World Health Organization, along with international organizations and UN bodies, have demanded the release of all political prisoners to no avail; the occupation authorities and the Israeli Prison Service continue to detain Palestinian prisoners, putting them at risk while launching more arrest campaigns in the occupied Palestinian territory, placing Palestinians at risk of infection and in breach of international conventions and UN resolutions.
More than 5000 Palestinian prisoners are presently held inside Israeli jails in dangerous living conditions as Israeli prisons continue to lack basic hygiene and public health measures. Palestinian prisoners are held in crowded cells with no access to sufficient nutritious food and suffering from medical neglect. In such conditions, both female and male prisoners are made vulnerable to catching COVID-19, with the wounded, elderly, children, women and the sick, particularly at risk. This is worsened by the Israeli Prison Service's decision to withhold sterilization and cleaning materials from the canteens, depriving prisoners of the basic means of prevention of the virus. Furthermore, Palestinian prisoners remain at risk of infection by Israeli prison guards and investigators who come into contact with infected cases outside prisons, with other 9,000 confirmed COVID-19 cases amongst Israelis as of April 8th, 2020, far exceeding the conformed cases in both the West Bank and Gaza.
The Israeli occupation authorities have and continue to evade their responsibilities as an occupying power enumerated in the Fourth Geneva Convention by preventing proper health conditions, medical examinations and hygiene requirements. This has led to protests by Palestinian prisoners who are rightfully demanding COVID-19 tests after the ex-prisoner Nour al-Din Sarsour tested positive while detained in Ofer prison. This is especially concerning as tens of children are amongst the hundreds of detainees at Ofer prison. These legitimate demands are not being met by the Israeli occupation forces, breaching Article 92 of the Fourth Geneva Convention which states that "Medical inspections of internees shall be made at least once a month. Their purpose shall be, in particular, to supervise the general state of health, nutrition, and cleanliness of internees, and to detect contagious diseases". The Palestinian Prisoners' Club has warned in a statement that the Israeli occupation is intentionally harming prisoners and their families, and flouting the international community by delaying the release of prisoners who have completed their sentences or those approaching the end of their sentence. Additionally, the Israeli Prison Service is demanding that prisoners approaching the end of their sentence pay financial fines in order to be released, ensuring that those who cannot afford the fines are imprisoned longer. Overall, the Israeli Prison Service's policies are actively preventing the reduction of overcrowding in prisons absolutely crucial towards combatting a highly infectious disease such as COVID-19.
The aforementioned arbitrary policies prisoners are subjected amidst a pandemic is increasing their feelings of tension and fear both for themselves and their families. This is in addition to the Israeli Prison Service's to prevent family visits and pause court rulings which is further limiting prisoners' communication with lawyers and their reception of outside news. Within this context, Palestinian women inside Israeli occupation prisons are particularly vulnerable to physical and mental health deterioration; many women remain under administrative detention, without charge or trial while 17 mothers inside prisons are deprived of their right to communicate with their families and children in addition to the many others who are sick and suffering from insufficient health care.
The Palestinian Working Woman Society for Development (PWWSD) demands the immediate release of all prisoners inside Israeli jails, especially those who are women, wounded, sick, elderly and/or children. PWWSD also calls on all international organizations, including UN bodies and the World Health Organization, to join in demanding the immediate release of Palestinian prisoners amidst the rapid increase COVID-19 cases as the occupation has refused to undertake any health and precautionary measures only until after prisoners protested for medical examinations and other protection procedures, and even then is not meeting its full obligations as an occupier.
PWWSD stands in solidarity with the prisoners held in Israeli jails and demands regular updates on their health conditions. PWWSD also joins in the other efforts being made by human rights organizations to release prisoners and calls for the expansion of the campaign to hold the occupying power accountable. Occupation authorities must abide by the provisions of international humanitarian law and international human rights law with regards to providing prisoners' access to health and medical services and must work to prevent the outbreak of the COVID-19 pandemic inside Israeli prisons.
PWWSD- Occupied Palestine – April 2020