Women's quota and women participation in politics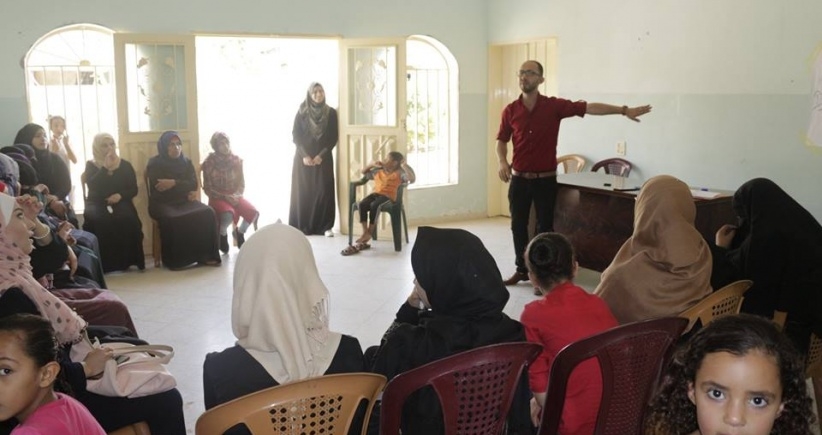 Rafah: PWWSD launched this event at the Palestinian Association for Justice and Development in Gaza under title: "women's quota and women participation in politics" and which was part of a sister-project implemented by the shadow councils in Gaza with the cooperation of the Swedish organization CIS. 
The trainer assigned for the event, Yaseen abu Odeh, addressed the following topics: enhancing women's roles in politics so that they may reach decision-making positions, the women's quota, and the electoral phases. Abu Odeh stressed that women have the right to engage in political events considering that women play a role in the progression of their country. He also took note of the shadow council pioneers who endeavor to empower women in the political sense: members of the shadow councils work to support their female counterparts who have taken part in the local governance elections; the shadow councils are responsible for oversight of their policies from a gender equality perspective; moreover, they oversee the development of leadership capacity of their female candidates and encourage more eligible women to run in the local elections.
The shadow councils consist of a group of women who take upon themselves the task of becoming a mediator between the local townspeople and the local governance councils where the women may convey concerns or complaints and to see to it that they are addressed with the cooperation of the local governance council or relevant organizations (if needed). Furthermore, the shadow councils work to support women in leadership positions and aim to create a women leadership hierarchy, one that would be used to enhance a woman's role in society. 
The female participants all stressed that women need to pressure decision-makers into holding the elections that have been suspended in the West Bank and Gaza Strip, lobby for the end of the Palestinian divide, and strengthen women's representation as they are the only ones who are fully aware of their needs on a political, social and economic level.