Position Paper on the so-called "Deal of the Century" - Palestinian women speak up: Accountability delayed…. Peace and justice delayed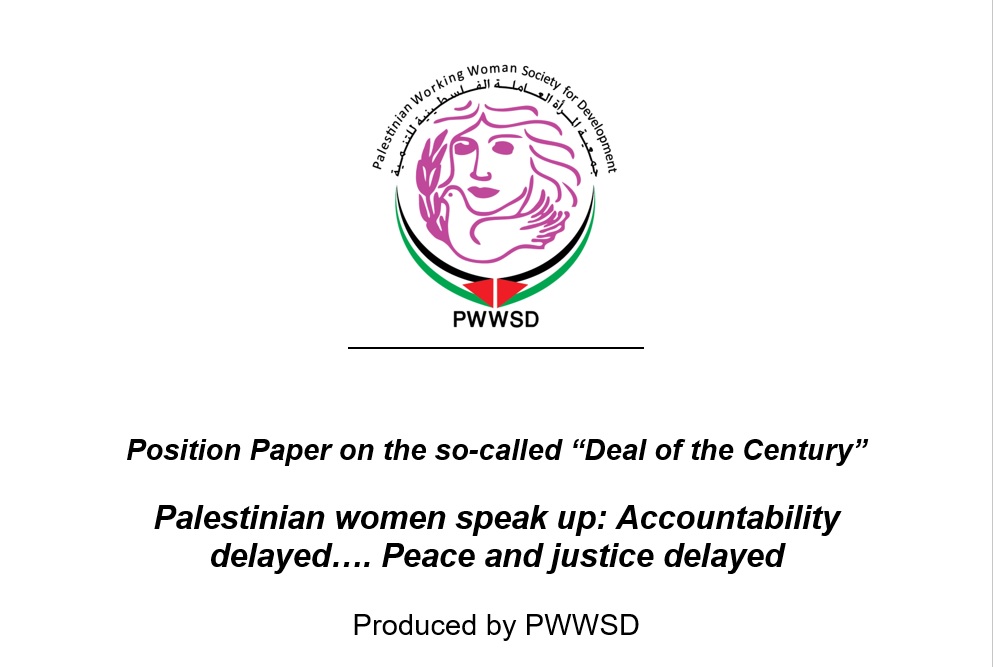 After the spread of the COVID-19 pandemic, many countries around the world have gone into a state of emergency and announced house quarantine to protect their citizens; however, amid this crisis, the Palestinian people not only have to face this disease, but also continue to suffer from Israeli occupation policies which continue regardless of the health crisis.

Marking the 44th commemoration of Land Day, on which six Palestinians protesting against the confiscation of land were killed by Israeli soldiers in 1976, the Palestinian Working Woman Society for Development (PWWSD) shares with you a position paper on the so-called "Deal of the Century", highlighting human rights violations against Palestinians from Israeli colonisation, specifically focusing on the situation of women.